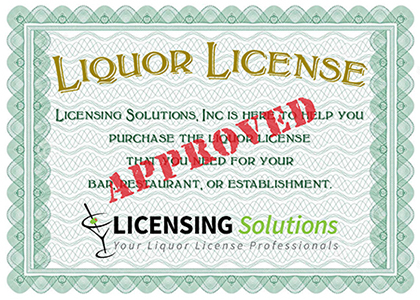 Licensing Solutions, Inc. is here to help you when buying a liquor license needed for your business. Often, obtaining a liquor license can be a difficult and lengthy process.
Each individual state has their own licensing agency which determines how liquor licenses are regulated. Local municipalities can also have additional liquor license regulations concerning selling alcohol and liquor licensing. We can help!
We know how to navigate your state's alcohol laws for you. Many states – and even municipalities – limit the number of liquor licenses under a quota system. Our licensing professionals know who to contact, where to file applications, and what to do when buying a liquor license.