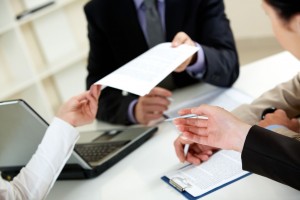 Licensing Solutions, Inc. offers comprehensive license consulting services to help clients tackle the paperwork, rules, and hurdles involved in the process of starting a new business or opening a new establishment. Our consultants can help you through each step, and assist you in finding and acquiring the specific licenses you need for your business.
First we'll discuss your business plan, scope, and type. It is important to have a clear understanding of budgeting, necessary permits and licenses, forms and applications, and rules and regulations. We will also work with you to create a schedule to meet the time frames needed for processing applications and completing the due diligence needed to determine the probability of license approval.
The kind of business license and permits you will need will be determined by your type of business, your location, and the product you wish to sell.